The year 2017 is coming to an end and the marketing managers across the globe are preparing for the next big year ahead. The analysts are busy crunching in on the current year's data while strategists are on the lookout for new opportunities and threats. Predicting the trends of 2018 won't be an easy task as we are sensing a dynamic shift in fundamentals of marketing. Inbounding marketing is now stronger than ever, the customers are enlightened. We knew it from the beginning that the inbound marketing would eventual win, but we underestimated the impact it would create. So what is next then? The digital marketer in you striving for success and you need to show your sale team who is the boss in town. Some of the courses such as course training in digital marketing is getting popular day by day. Well, you are in the right place, in this article we are looking into the future. Here are 5 Digital Marketing Trends to look in 2018 enjoy.
The list is in no particular order and I am just lending you my vision for the future.
The dawn of Artificial intelligence
"The judgment day is upon us and humanity has to pay for its imbecility" just kidding. Artificial intelligence is the next big thing, why? Check out what Google and Facebook been doing. They are bidding billions and billions of dollars in this field. The machines are getting smarter and we don't know if it is for good or bad. So how is AI going to affect marketing? Well, there is going to be a big impact. Gone are the days of text-based search engine optimization, Google's latest projects such as TensorFlow will enable Google to recognize the images on your pages. As if now no one is really working on optimizing the images, they are neglected and this will cost you high in the future. Computer courses in Kerala are getting much advanced as subjects relating to software based intelligence is also taught in these courses.
Facebook becoming greedy
Google is trying out all these new projects to improve the user experience or that's what they are claiming. Facebook doesn't like to get behind Google and they are also experimenting new thing here and there. Recent updates to Facebook are actually a bit frightening for the digital marketers out there. The organic means of marketing are taking a hit and Facebook is explicitly promoting the paid advertising. Facebook is turning greedy and the trend is likely to follow into other platforms also. 'Instagram I am talking about you' and since Facebook hijacked Instagram they are going to force down their agenda on Instagram. Organic marketing through Facebook would be more difficult than ever.
Awaken the giant- Boom in Email marketing
Email marketing is the underdog in the digital marketing arena. It is not the most interesting area for marketing and the newbie in the field of marketing tends to underestimate its value. It is not that technical and it is often categorized as boring. Ask any seasoned marketer and they will surely enlighten you with its pros. It offers the highest Return on Investment and a personalized email is the most powerful tool you have in your arsenal. Email marketing out wins every other form of digital marketing due to its sheer volume. The dominance is undisputed and more marketers are busy wielding its power. This positive trend is not going to take a hit anytime soon. Email marketing is going to hit the roof in the coming years.
Finding new frontier for marketing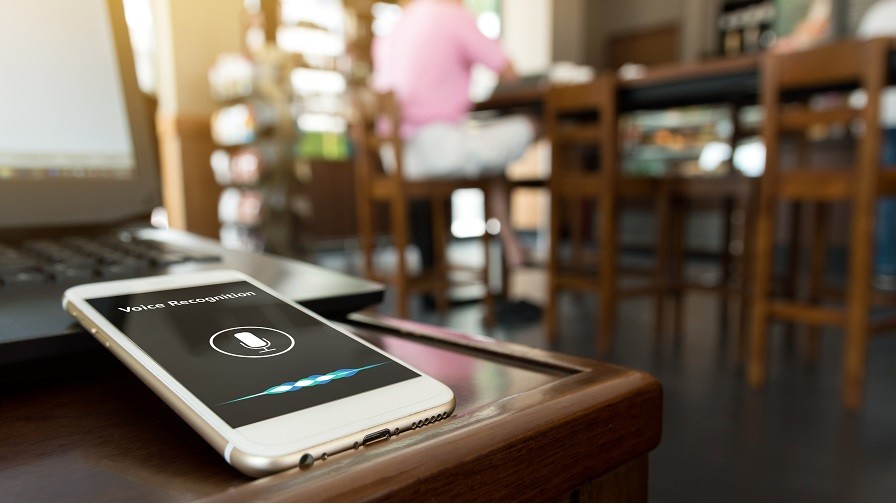 When was the last time you used your computer to satisfy your impulsive search appetite? If you are hungry you wouldn't mind the menu. Mobile phones have taken over the world and modern digital marketer have adapted to the change. Innovative minds in the tech industry have found new ways to spoil the average consumer. In comes the Internet of things and smart homes of the future. Google and Amazon have made huge investments in this field. Google home bot, the latest mini, the Amazon echo and Amazon echo dot is the proof of a more connected tomorrow without screens. You can already order a pizza through these devices and that said imagine what is to come. 2018 there would be more connected devices and smarter homes so I would watch this segment closely. Course training in graphic designing is one of the most sought after course that is combined with digital marketing to take a brand to new heights.
Old wine in a new bottle- finding new formats for contents
Businessman Writing the Word Content"Content is the king" and there is no doubt about it. If you need traffic to your website, you will need to have great content to offer. When you hear the word content, what comes to your mind at first would be a 1000 word blog. The content doesn't only exist in text format; great content can be in the forms videos also. Studies reveal that people now a day's prefer dynamic contents such as videos over static text. Search engines are getting smarter; Google is also trying out machine learning to identifying great content. So content is going to take new forms and marketer should identify the opportunity they are presented with. You can push out more content than ever before and get traffic to your sites.
2018 would be an interesting year in the timeline of digital marketing. I would advise my fellow marketer to focus more on quality and user experience.
<>Digital Marketing Services In Kerala